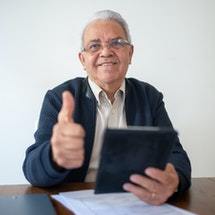 Law Office of Sofia K. Miguel, PLLC
702 S Hill Park Dr #207 Puyallup, Washington 98373

Phone: (253) 200-4471
About Law Office of Sofia K. Miguel, PLLC
---
Do you have mounting medical bills and are falling behind in your payments? Is it because of an accident? If you feel you've been injured and you're not at fault, you may be entitled to compensation. It's important to contact an injury firm for assistance. Law Office of Sofia K. Miguel, PLLC is the top choice throughout Puyallup for high-quality legal representation. Visit us online to learn more at https://sofia-miguel-attorney.com/.
Our social profile:
facebook.com
linkedin.com
instagram.com

Category:
Personal injury, car accident, motorcycle accident, dog bite, slip and fall, truck accident, bicycle accident, catastrophic accident, sexual harassment, workplace discrimination, bus accident,
Discover some great deals offered by Law Office of Sofia K. Miguel, PLLC
---
Law Office of Sofia K. Miguel, PLLC hasn't yet added any deals to their listing. Below are other great deals near Puyallup, Washington.
Read & Share Reviews about Law Office of Sofia K. Miguel, PLLC
---
0 %
of our customers would refer friends and family to us.
---
Owning a top law practice in Puyallup, Washington is a great experience. The average annual income in Puyallup is $59315. This provides a good income base and need for top quality lawyers and legal professionals. The average home in Puyallup has a value of $164600 and has 5 rooms. Puyallup and the surrounding area has a population of 16922 men, women and children. This additionally gives lawyers and law firms an ever-growing community to serve. If you are looking for a top rated law firm or legal practice please search our directory to find the best providers in your state.
News of this month
The Best Lawyers, Legal Practices And Top Law Firms near Puyallup Washington